Boot Scootin' Chili Red - Traditional Chili Mix *LOWER PRICE!*
Regular price
Sale price
$8.50
Unit price
per
Sale
Sold out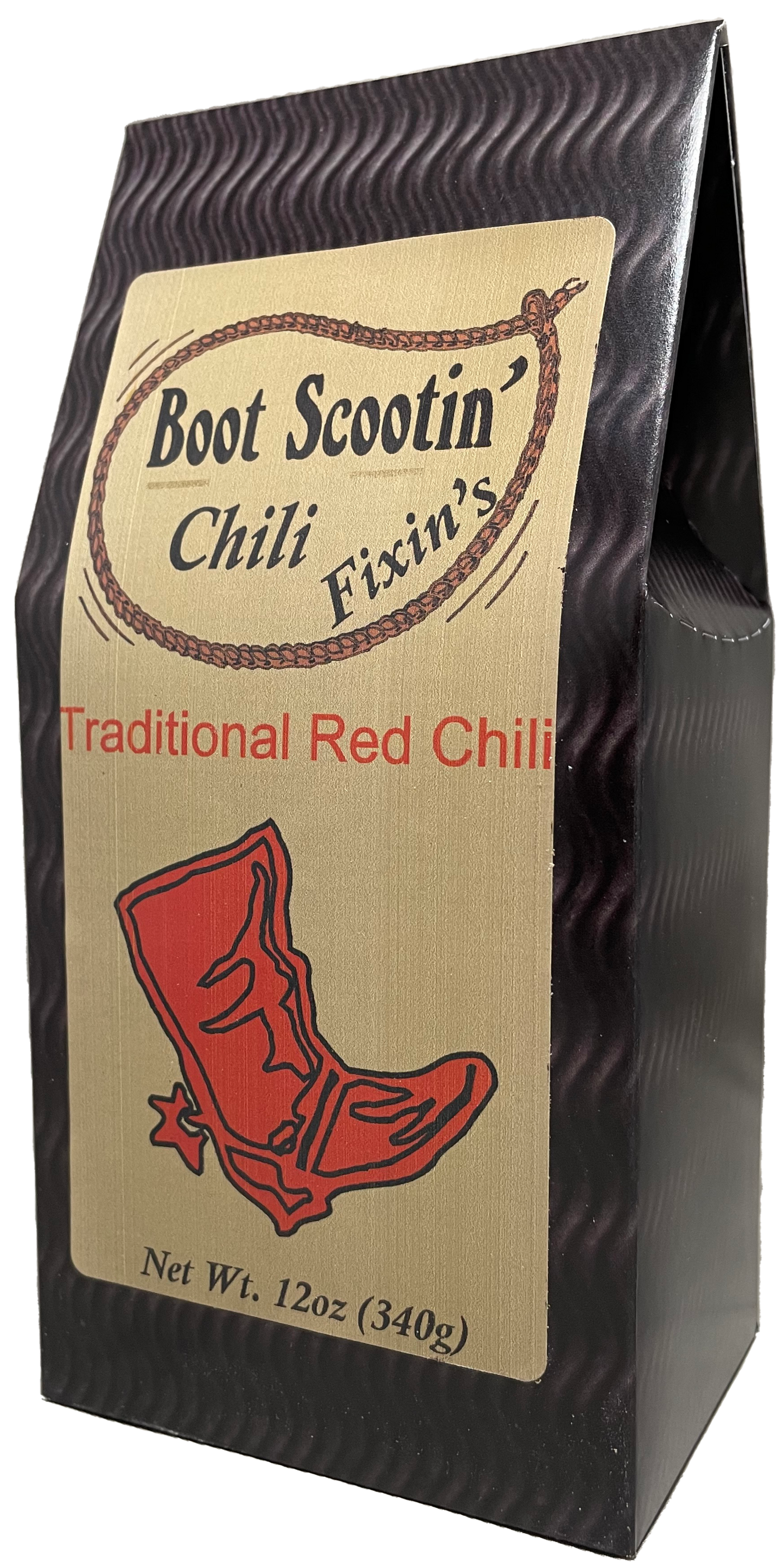 Product Description
Net Wt. 12 oz. Burlap Chili Bag with 10 oz. Beans, Tabasco, and Seasoning Packet Included!

Now this chili here ain't too hot but it sure is tasty. Purdy easy to fix and has everything y'all would need to make a big pot O' chili. All you need is some Meat and Water. Add tomatoes, tomato paste, and maybe some onions. Be creative!

Nutritional Info: Serving Size 12 oz. Servings Per Container About 6, Calories 90, Calories from Fat 10, Total Fat 1g, Saturated Fat 0g, Trans Fat 0g, Cholesterol 0mg, Sodium 101mg, Total Carbs 19g, Dietary Fiber 2g, Sugars 1g, Protein 2g, Vitamin A 0%, Vitamin C 0%, Calcium 4%, Iron 2%. Based on a 2,000 calorie diet.

Ingredients: Whole Pinto Beans, Chili Seasonings, Onions, Garlic, Salt, and Black Pepper.