''College Kids Survival Kit'' 5 Pack Gift Set *NEW LOWER PRICE!*
Regular price
$35.00
Sale price
$32.95
Unit price
per
Sale
Sold out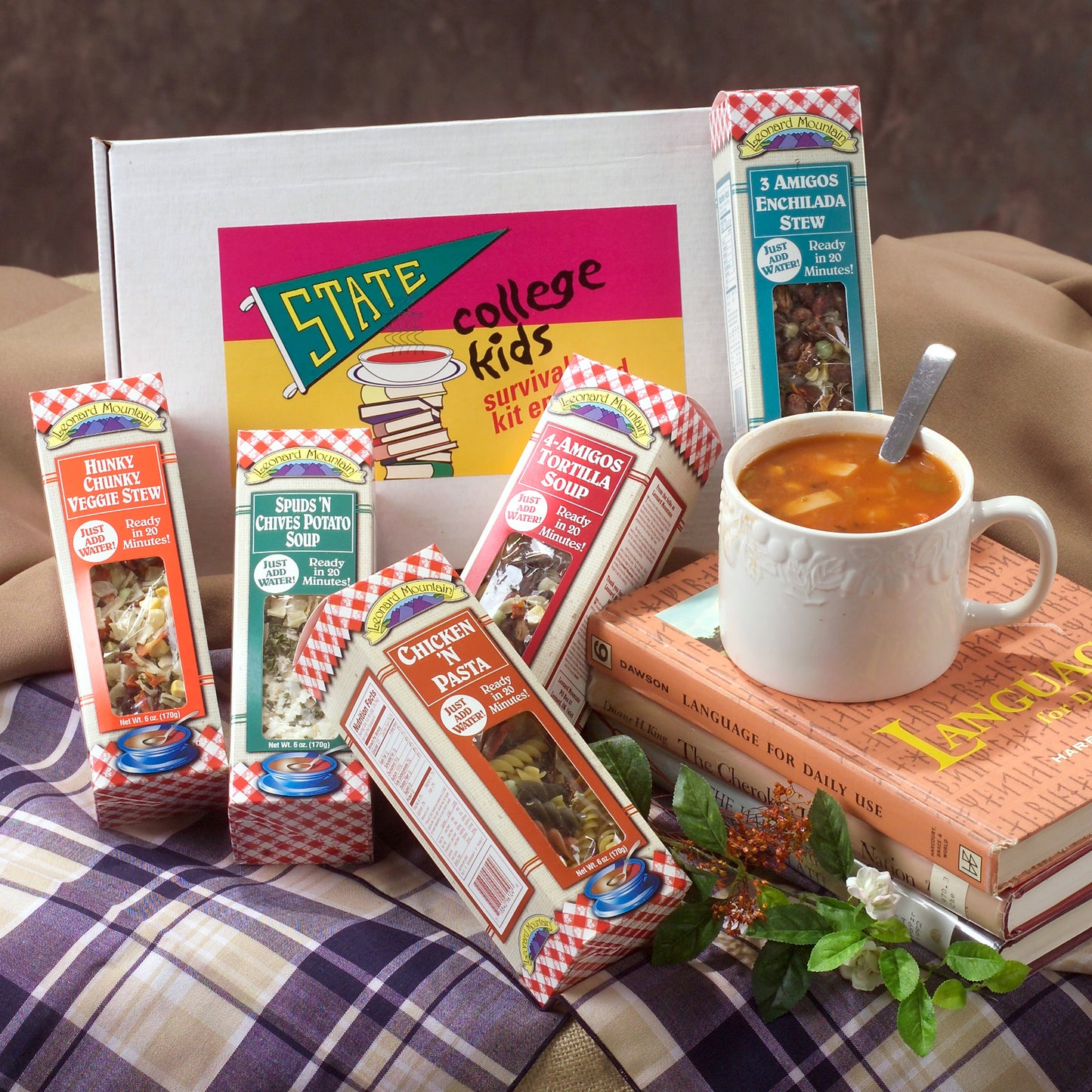 Product Description
In your kit you will be receiving these very popular & award winning soup flavors -- 3 Amigos Enchilada Stew, 4 Amigos Tortilla Soup, Spuds 'N Chives Potato Soup, Hunky Chunky Veggie Stew, and Chicken 'N Pasta Soup. 
Kids in college don't have the time to do much cooking. If they live in a dorm we know they don't have a stove to cook with, but if you could find a crock pot.. the soups in this survival kit will cook just fine! All they need to do is add water! For a fancier fixin' we like to use canned chicken (they can store that in their room), each box will make about 2 quarts so they can feed their roommate. Our soups are vegetarian so if they are not eating meat, these are great for them. In the crock pot they will have to let the soup cook for about 5-6 hours, but it will be ready to eat when they get home from class! Yum!
A 
souper
 way to help them out
!