"Consider this a Souper Thank You" 5 Pack Gift Box *NEW LOWER PRICE!*
Regular price
$35.00
Sale price
$32.95
Unit price
per
Sale
Sold out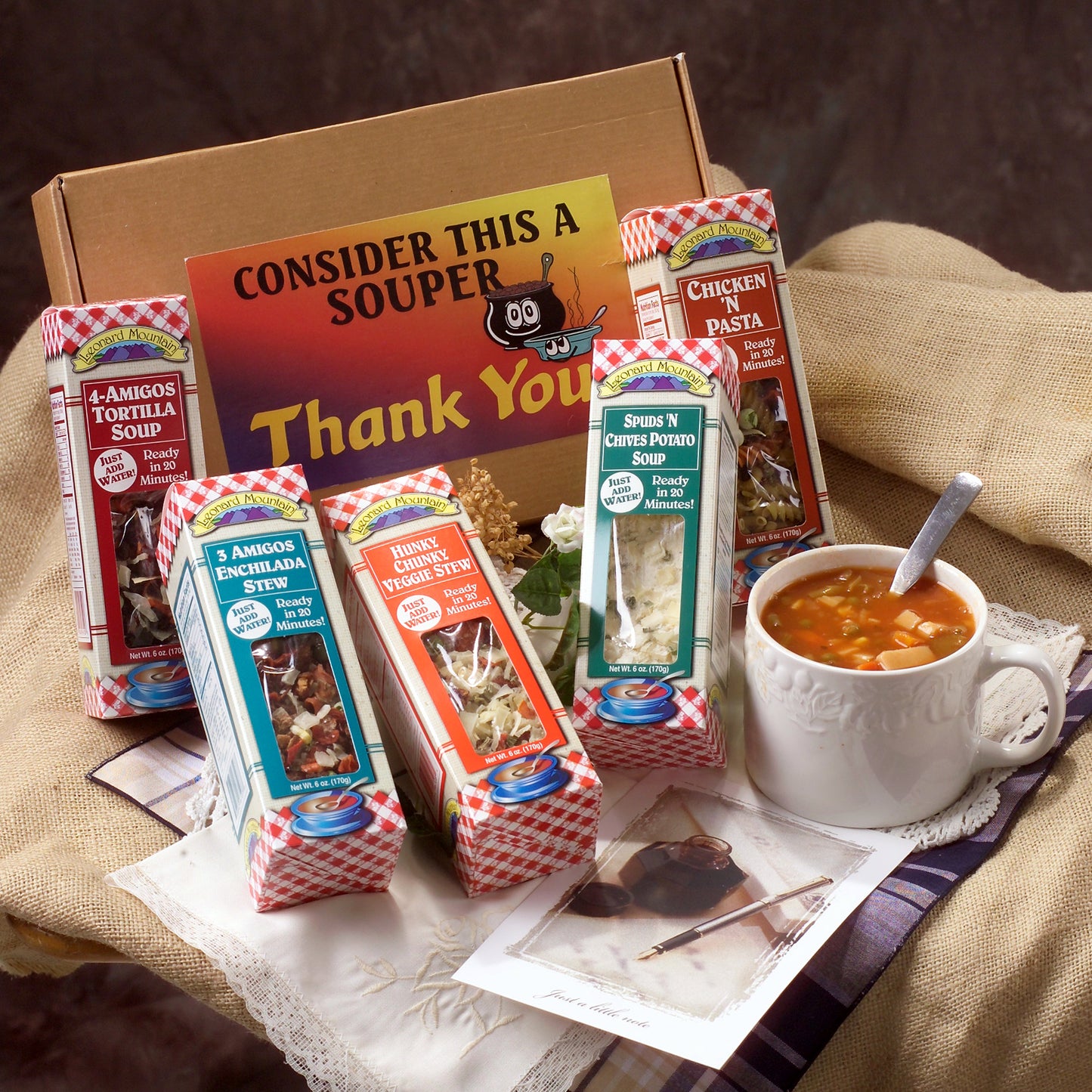 Product Description
You will be sending out five of the the best soups we have - 3 Amigos Enchilada Stew, 4 Amigos Tortilla Soup, Spuds 'N Chives Potato Soup, Hunky Chunky Veggie Stew & Chicken 'N Pasta Soup.  
Just Add Water * Cooks in 20 Minutes * Low Sodium * 

When you want to say Thank You in more than just words, what better way than to send soup. Who doesn't like soup? Comfort food in a box is just the right way to express your appreciation for a job well done. This Soup Sampler of our finest and most popular is filled with our award winning soup from the Folks at Leonard Mountain.

A souper way to say 'Thank You!' Price Lowered by $8.00!