Country Collection Chicken 'N Pasta Soup *LOWER PRICE!*
Regular price
$10.00
Sale price
$8.00
Unit price
per
Sale
Sold out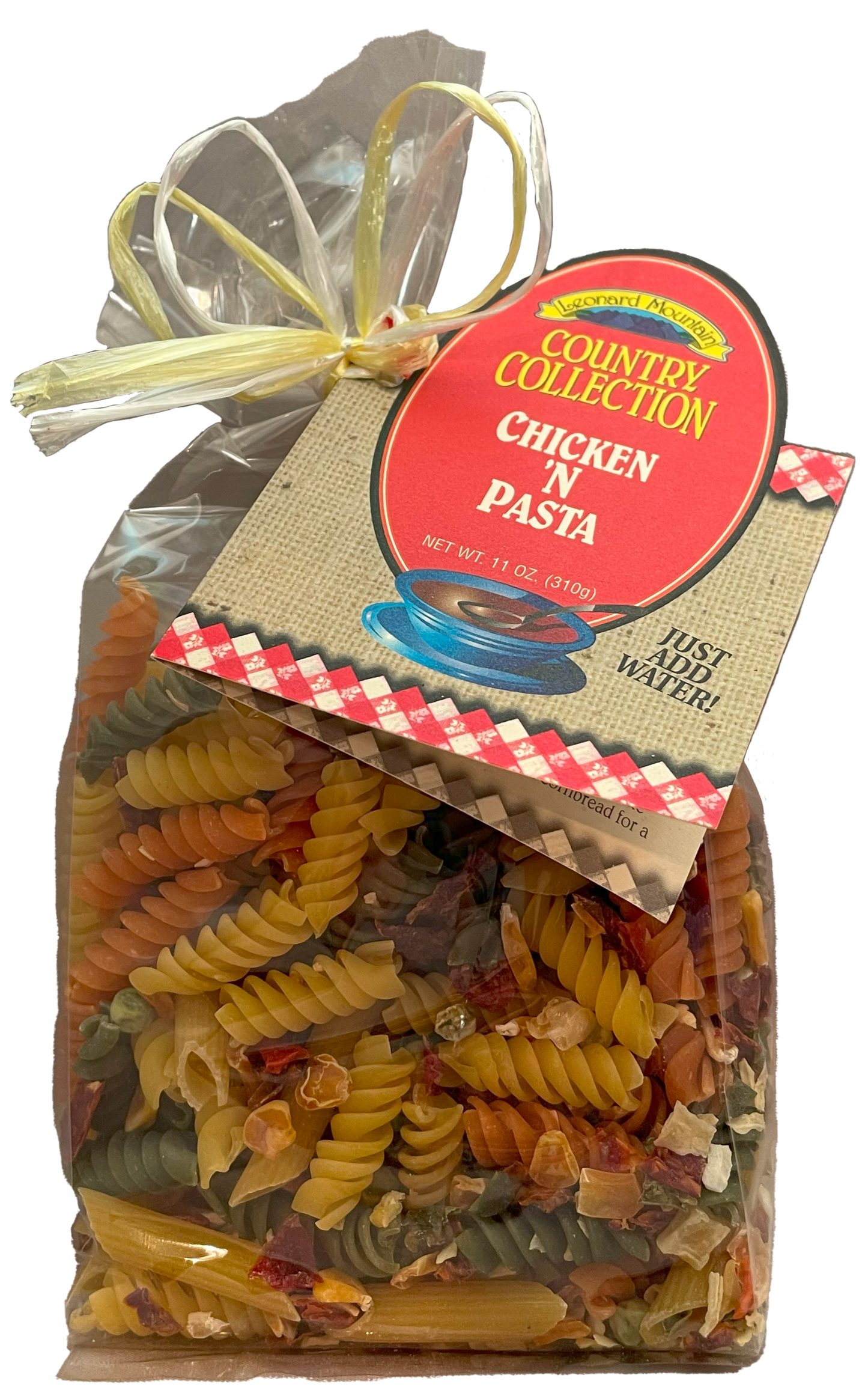 Product Description
Net Wt. 11 oz. Just Add Water! Low Sodium! Cooks in 20 minutes

Same recipe as our boxed soup.. this bag makes 3 quarts serving an average of 10 people! Chicken noodle soup is just about the only thing that will make the sick well. So here it easy as can be.. just add water and let it cook a bit. We like to throw in some canned or cooked chicken for a meatier taste!

Nutritional Info: Servings Per Container 8, Calories 100, Calories from Fat 40, Total Fat 1g, Saturated Fat .5g, Trans Fat 0g, Cholesterol 0mg, Sodium 100 mg, Total Carbs 25g, Dietary Fiber 1g, Sugars 0g, Protein 3g, Vitamin A 3%, Vitamin C 7%, Calcium 2%, Iron 2%. Based on a 2,000 calorie diet.

Ingredients: Tri-colored noodles, Chopped Onions, Parsley, Carrots, Celery, Peas, Tomato Flakes, Red Bell Peppers and Seasoning.

Variation While the water is boiling, dice up some chicken and toss into the water. Add the seasoning, but hold off on the noodles until you see the chicken is done. Now would be the time to throw in some good fresh vegetables if you choose. A souper option with your favorite sandwich (I like grilled cheese) for lunch. Or with a salad and cornbread for a light supper.