Country Collection Dos Amigos Green Chili Stew *LOWER PRICE*
Regular price
$10.00
Sale price
$8.00
Unit price
per
Sale
Sold out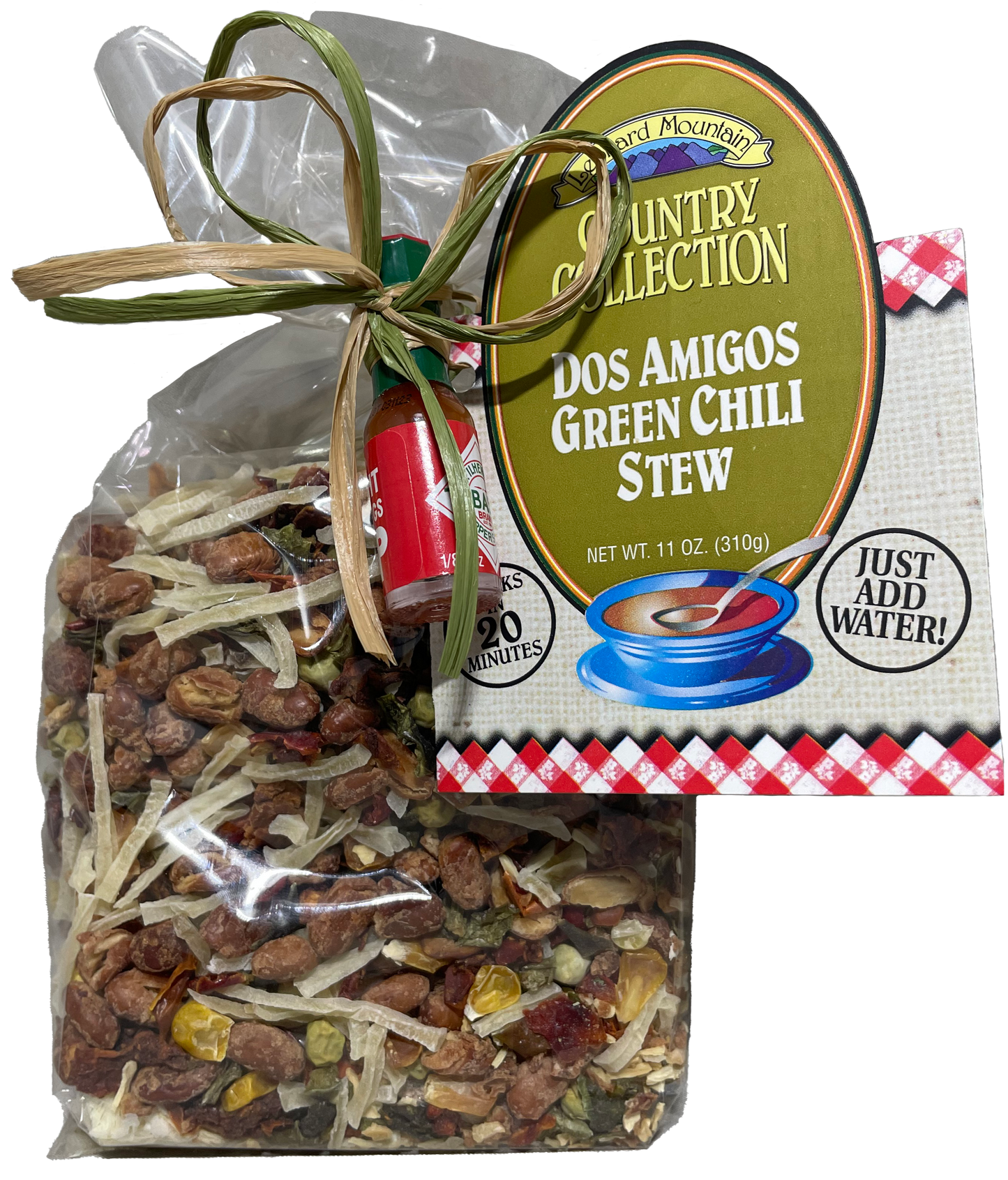 Product Description
Net Wt. 11 oz. Just Add Water! Low Sodium! Cooks in 20 Minutes
Same recipe as our boxed soup.. this bag makes 3 quarts serving an average of 10 people!
We have added a little more spice to this mix to give a little heat to the ingredients! If you add a bit of pork to this mixture, you might get a longing to back to Santa Fe where this great dish is very popular.
Nutritional Info: 
Servings Per Container 8, Calories 75, Calories from Fat 27, Total Fat 3g, Saturated Fat 0g, Trans Fat 0g, Cholesterol 0mg, Sodium 190mg, Total Carbs 10g, Dietary Fiber 1g, Sugar 0g, Protein 2g, Vitamin A 2%, Vitamin C 7%, Calcium 3%, Iron 2%. Based on a 2,000 calorie diet.
Ingredients:
Dehydrated Diced Potatoes, Minced Garlic, Diced Onions, Chili Powder, Cumin, Oregano, Green Tabasco Powder, Tomato Powder, Garlic, and Onion Powder.
Variations
: Add some pork, sauté' until well done or add chicken (canned, leftover or fresh boiled with stew), add a can of stewed tomatoes or Rotel if you like your stew extra spicy. Serve with a dollop of sour cream, shredded Mexican cheese, and warm flour tortillas. Salt and Pepper to taste.