Country Collection Spuds 'N Chives Potato Soup *LOWER PRICE*
Regular price
$10.00
Sale price
$8.00
Unit price
per
Sale
Sold out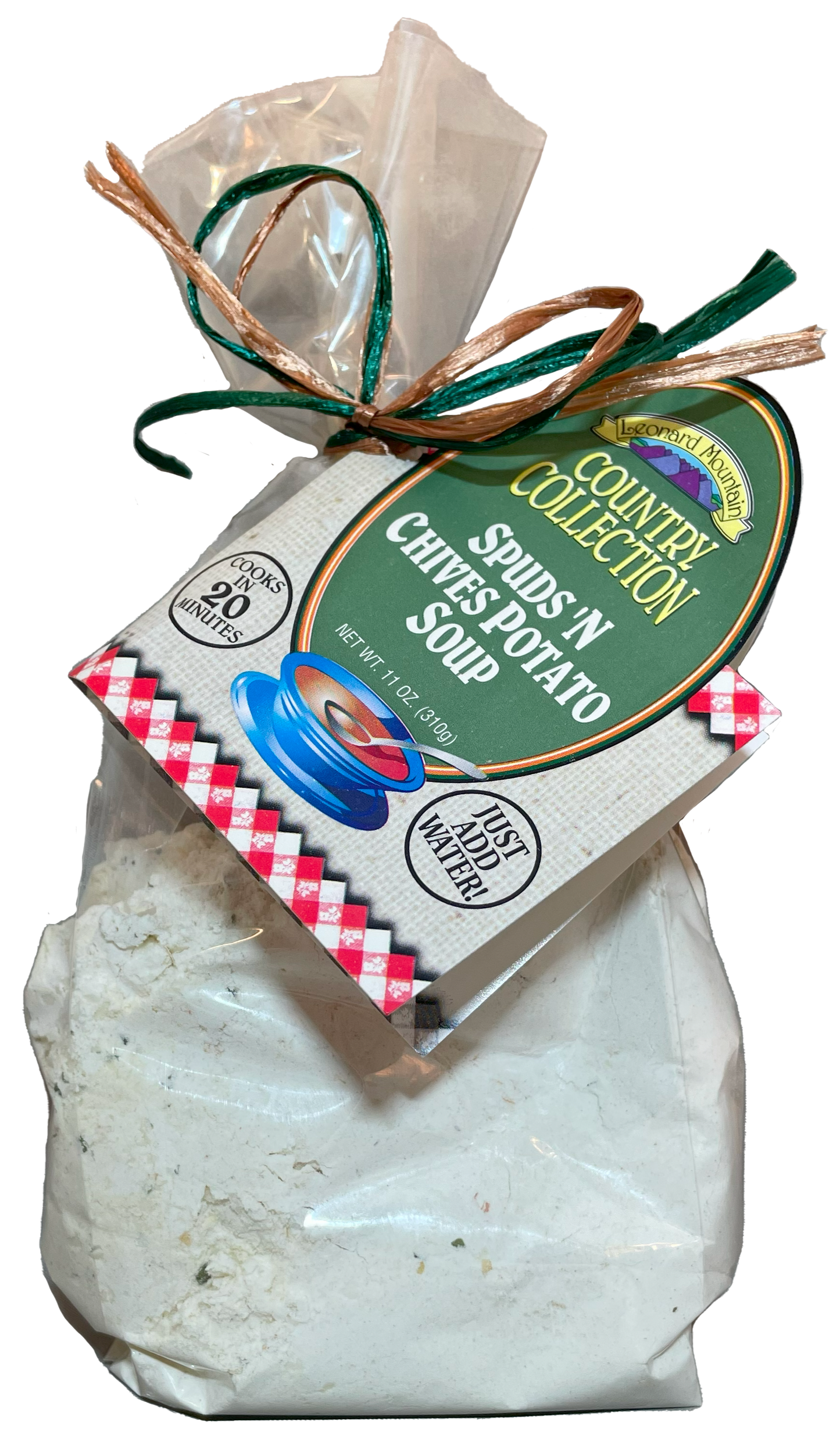 Product Description
Net Wt. 11 oz. Just Add Water or Milk! Low Sodium! Cooks in 20 Minutes
Same recipe as our boxed soup.. this bag makes 3 quarts serving an average of 10 people!
Our second soup, a total classic. Potato soup is pretty easy to make.. chop up and boil potatoes, add some onions and seasonings, now you're ready to eat! For those of us who don't have the time to do that, we went ahead and measured it all out for you! I took my Grandma's secret recipe and put it in a box. Don't let her know!! Boy would she be mad!
Nutritional Info:
Servings Per Container 8, Calories 100, Calories from Fat 40, Total Fat 1g, Saturated Fat .5g, Trans Fat 0g, Cholesterol 0mg, Sodium 110mg, Total Carbs 25g, Dietary Fiber 1g, Sugars 0g, Protein 3g, Vitamin A 2%, Vitamin C 7%, Calcium 3%, Iron 2%. Based on a 2,000 calorie diet.
Ingredients:
Dehydrated Potatoes, Chopped Onions, Parsley, Salt, Chives.
Variations:
For a great chowder, you can add jack cheese or mozzarella and then add oysters, clams or throw in some corn. Garnish with bacon bits and add some chopped pimento for color! Use your own ideas for great soups!