Cream Cheese & Jalapeno Double Stuffed Queen Olives *NEW LOWER PRICE*
Regular price
$11.00
Sale price
$9.00
Unit price
per
Sale
Sold out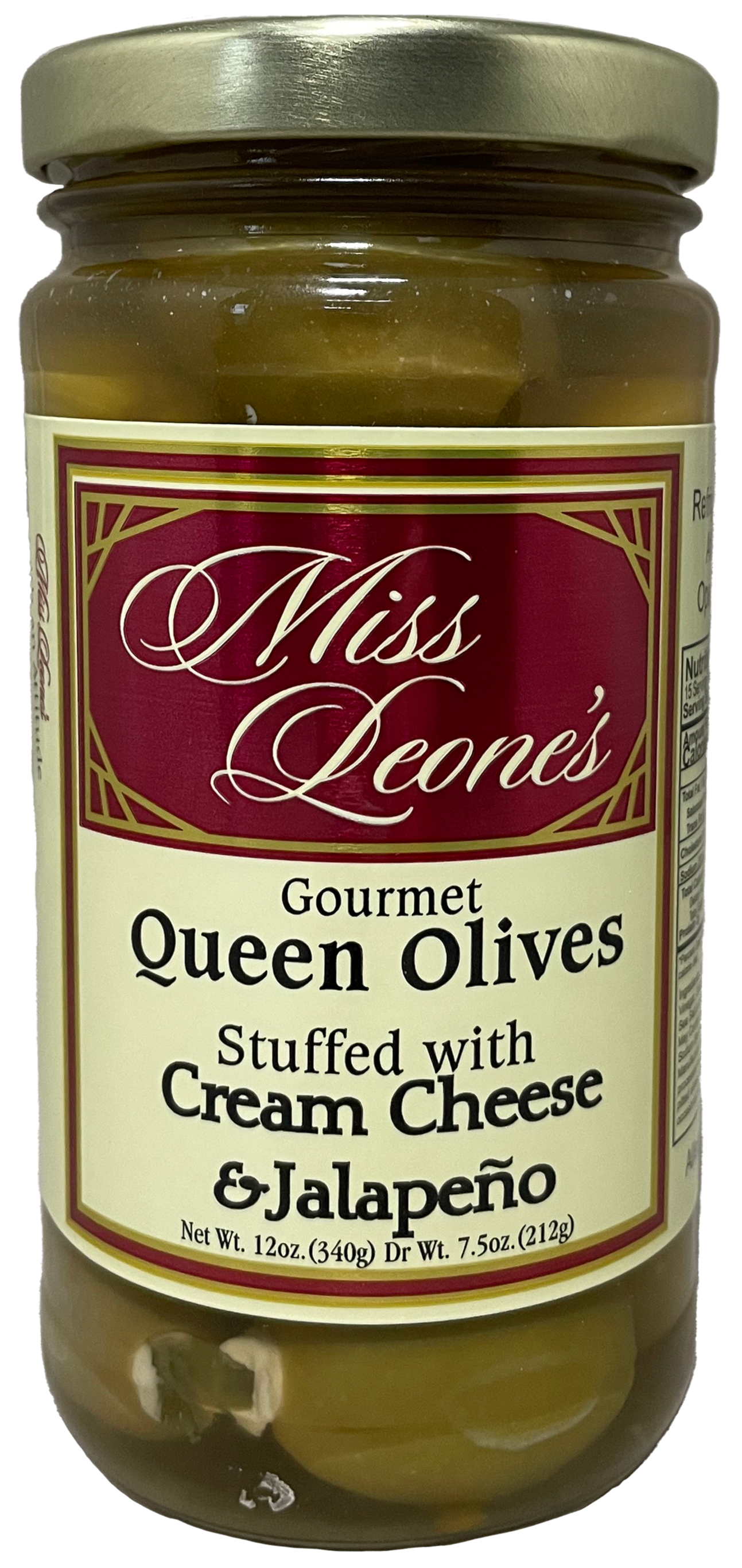 Product Description
Hand Packed, Net Wt. 12 oz, Low Fat! Stuffed Queen Olives

Introducing our new double stuffed olives! We took our Cream Cheese Stuffed Queen Olives and added a little bit of a kick! Jalapeno!  OR - Try our Cream Cheese and Habanero stuffed for an even spicier kick! 

Ingredients: Queen Olives, Processed Cream Cheese, Jalapeno Peppers, Water, Sea Salt, Vinegar.