''Have a Souper Merry Christmas'' 5 Pack Soup Gift Set *NEW LOWER PRICE!*
Regular price
$35.00
Sale price
$32.95
Unit price
per
Sale
Sold out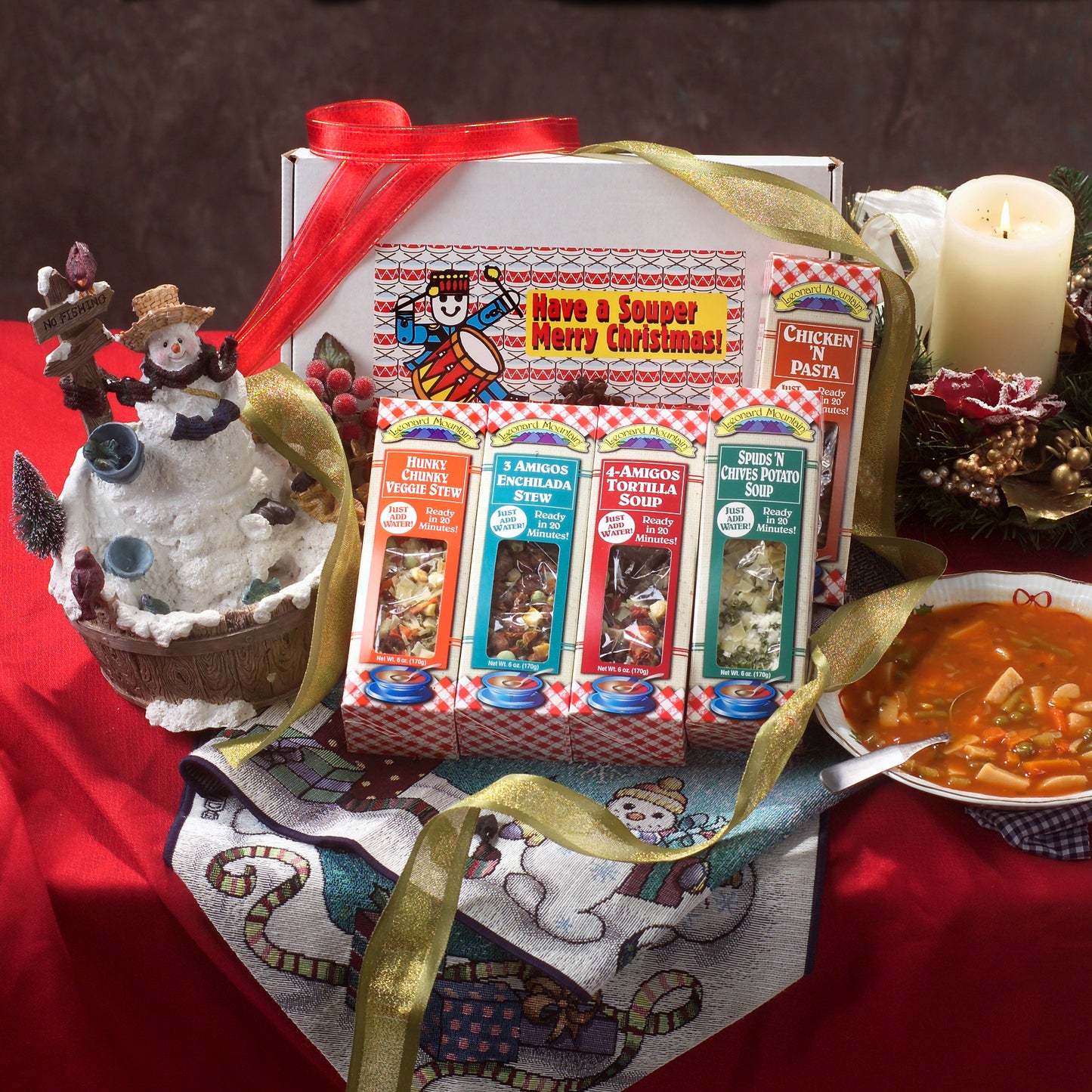 Product Description
You will be getting 3 Amigos Enchilada Stew, 4 Amigos Tortilla Soup, Spuds 'N Chives Potato Soup, Hunky Chunky Veggie Stew & Chicken 'N Pasta Soup.
Just Add Water * Cooks in 20 Minutes * Low Sodium
In this 5 soup sampler, we have let the elves in our kitchen put our boxes together. They chose the most popular of our many flavors. Even good ole Saint Nick might like for you to leave him a little cup of one of those soups on the fireplace, for when he comes down the chimney. It gets pretty cold in that sleigh, and a cup of warm soup may be just what he needs! 
A souper gift for the holidays!

We wish you a very Merry Christmas and a Happy New Year! complimentary Gift Card filled and signed for each package.