''Motor Home Survival Kit''- GREAT FOR YOUR TRAVEL *LOWER PRICE!!*
Regular price
$35.00
Sale price
$32.95
Unit price
per
Sale
Sold out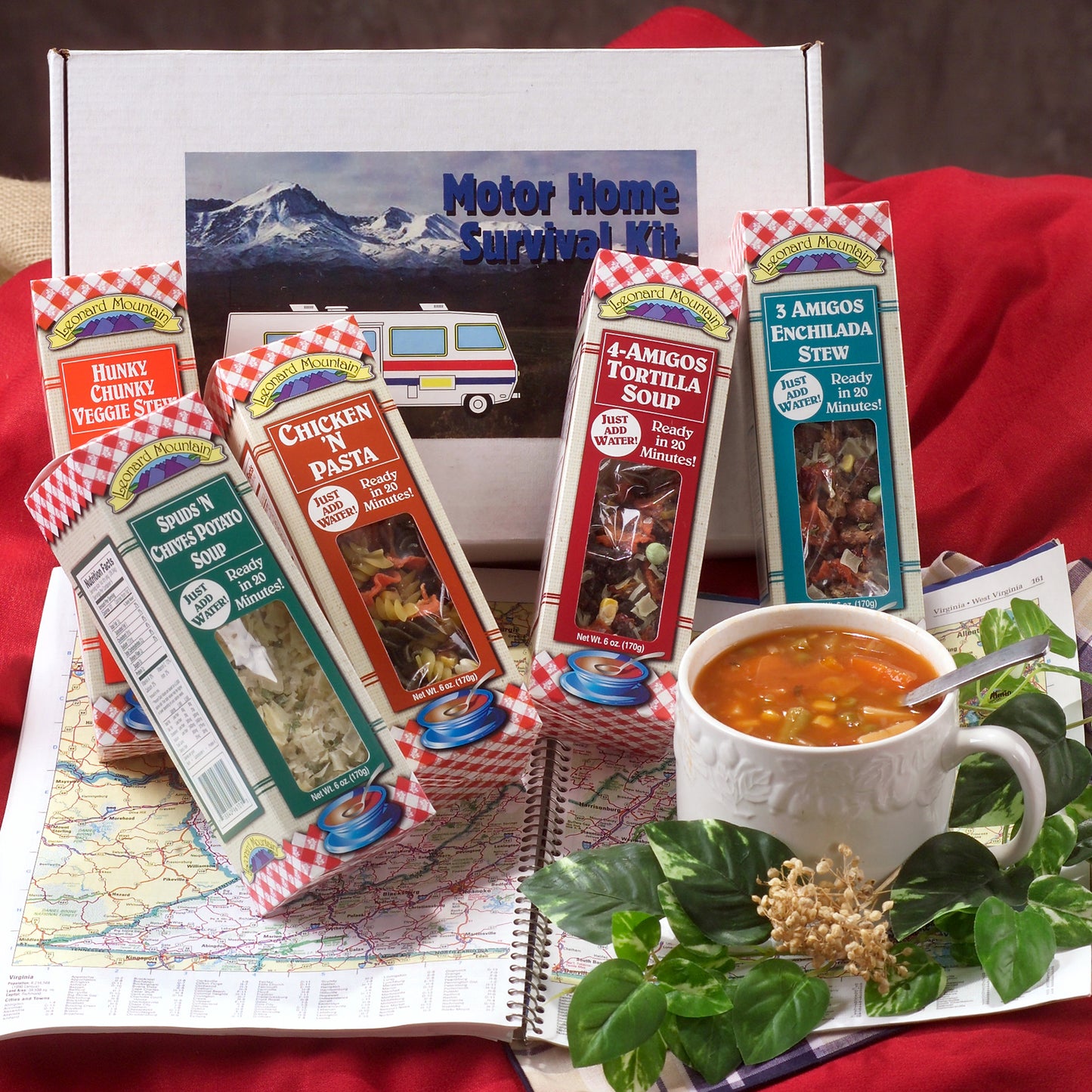 Product Description
In your kit, you will be receiving our award winning soup flavors-- 3 Amigos Enchilada Stew, 4 Amigos Tortilla Soup, Spuds 'N Chives Potato Soup, Hunky Chunky Veggie Stew, and Chicken 'N Pasta Soup.
Just like the 5 soup sampler, the Motor Home Survival Kit is the perfect gift for a person who likes to travel in their motor home. Space is always an issue, but these boxes will fit perfectly in the pantry! All that is needed is to just Add Water! So simple and so easy! All that's left is 20 minutes for cookin'!
A souper way you can Give a New Motor Home a Great Pantry Item!!