Pappy's Chili Fixin's - Quick Cook Beans
Regular price
Sale price
$8.00
Unit price
per
Sale
Sold out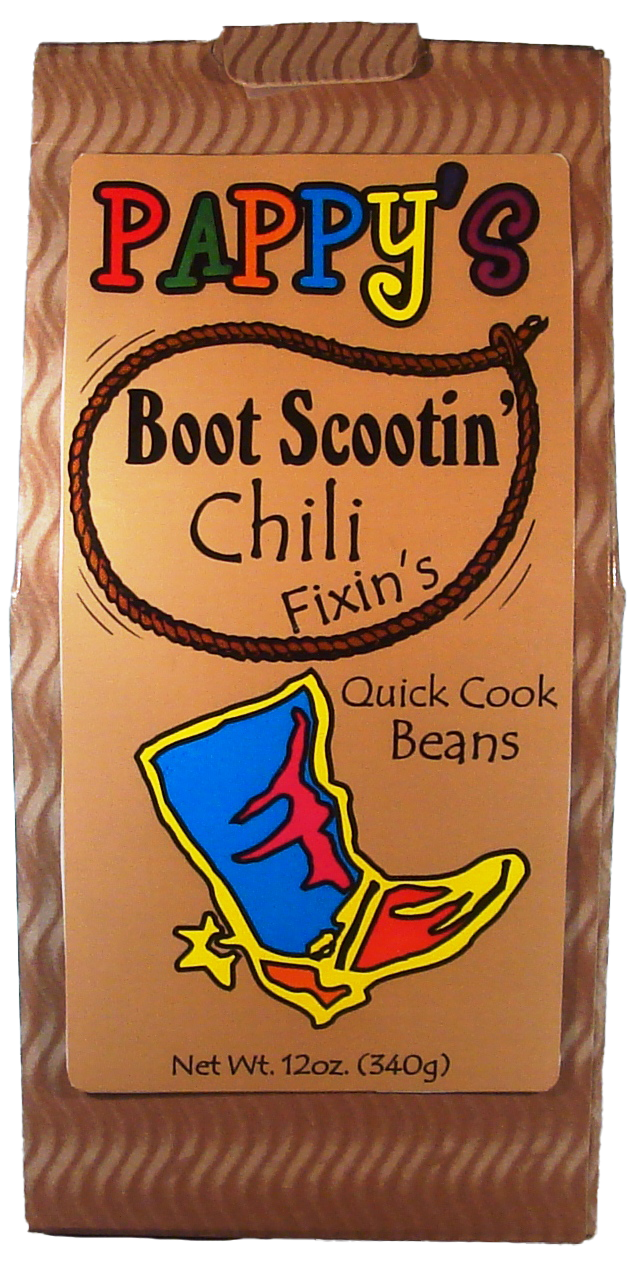 Product Description
Net Wt. 12 oz. Includes 10 oz. Beans and Seasoning Packet. Just Add Water and Meat

The Chili Preparation argument is one that will continue on forever, do we add beans or no beans?? We think Chili itself is just great and will eat it either way. For those folks who love beans in their chili, this is the recipe for you! Add meat for a heartier meal.

Nutritional Info: Servings Per Container About 6, Calories 90, Calories from Fat 10, Total Fat 1g, Saturated Fat 0g, Trans Fat 0g, Cholesterol 0mg, Sodium 101mg, Total Carbs 19g, Dietary Fiber 2g, Sugars 1g, Protein 2g, Vitamin A 0%, Vitamin C 0%, Calcium 4%, Iron 2%. Based on a 2,000 calorie diet.

Ingredients: Black Beans, Pinto Beans, Onions, Garlic, Chili Powder, Tomato Powder, Red and Green Bell Peppers, Tomato Flakes, Corn, Cumin, Jalapeno, Salt, Black Pepper, Sugar, Parsley and Turmeric.