''Wishing you a Souper Happy Holidays'' 5 Pack Soup Gift Set *NEW LOWER PRICE!*
Regular price
$35.00
Sale price
$32.95
Unit price
per
Sale
Sold out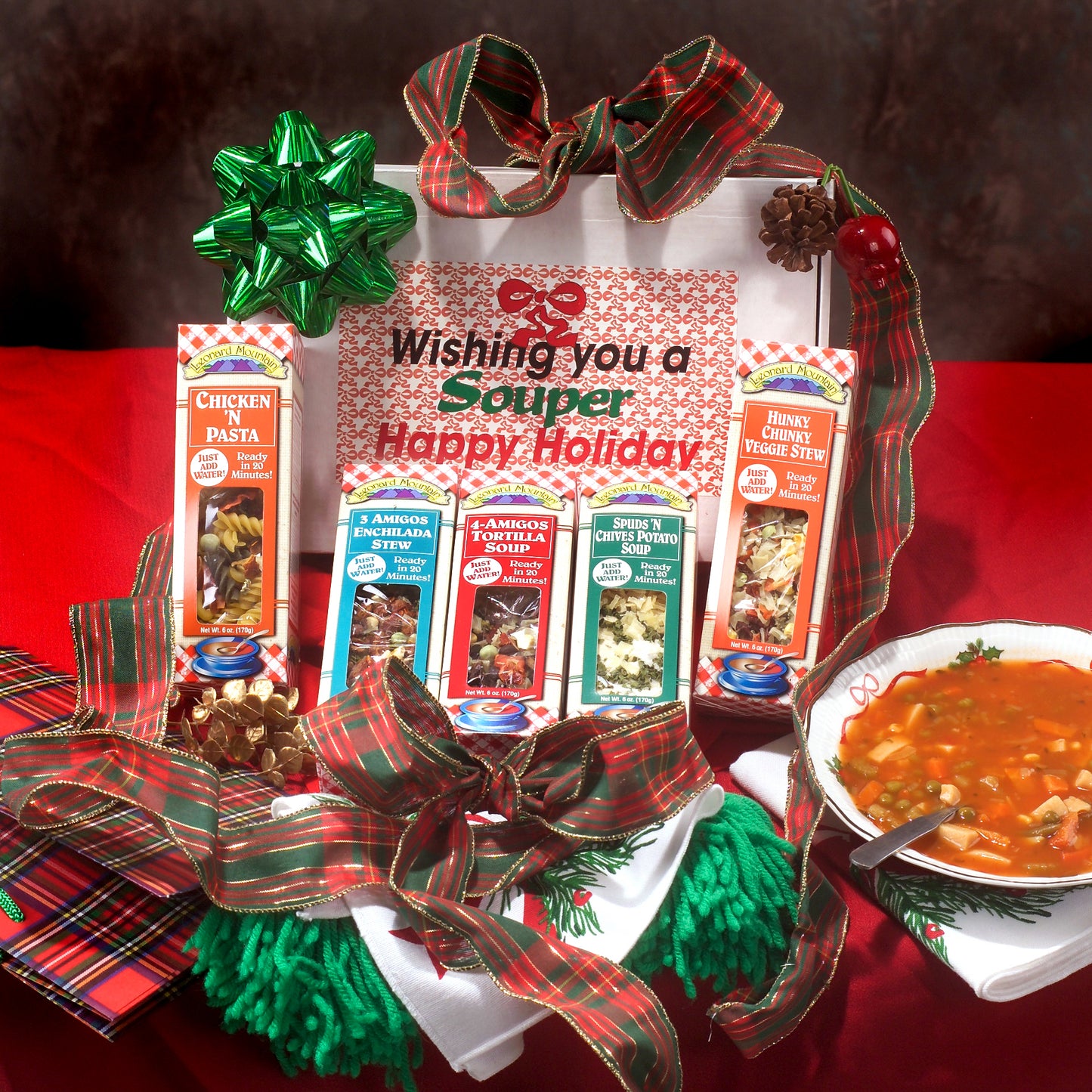 Product Description
This gift set includes 3 Amigos Enchilada Stew, 4 Amigos Tortilla Soup, Spuds 'N Chives Potato Soup, Hunky Chunky Veggie Stew, and Chicken 'N Pasta Soup.

Award winning soups so easy to prepare, just add water and let them cook for about 20 minutes. They will be great to remember all those people on your list for this Holiday Season and great to enjoy into the winter months.

The Folks at Leonard Mountain wish you and yours a Souper Wonderful Holiday Season!